Processing & Shipping
All products are created fresh in small hand-made batches and are shipped from Ridgeway, Ontario, Canada! Please see below for pricing and more info about order processing.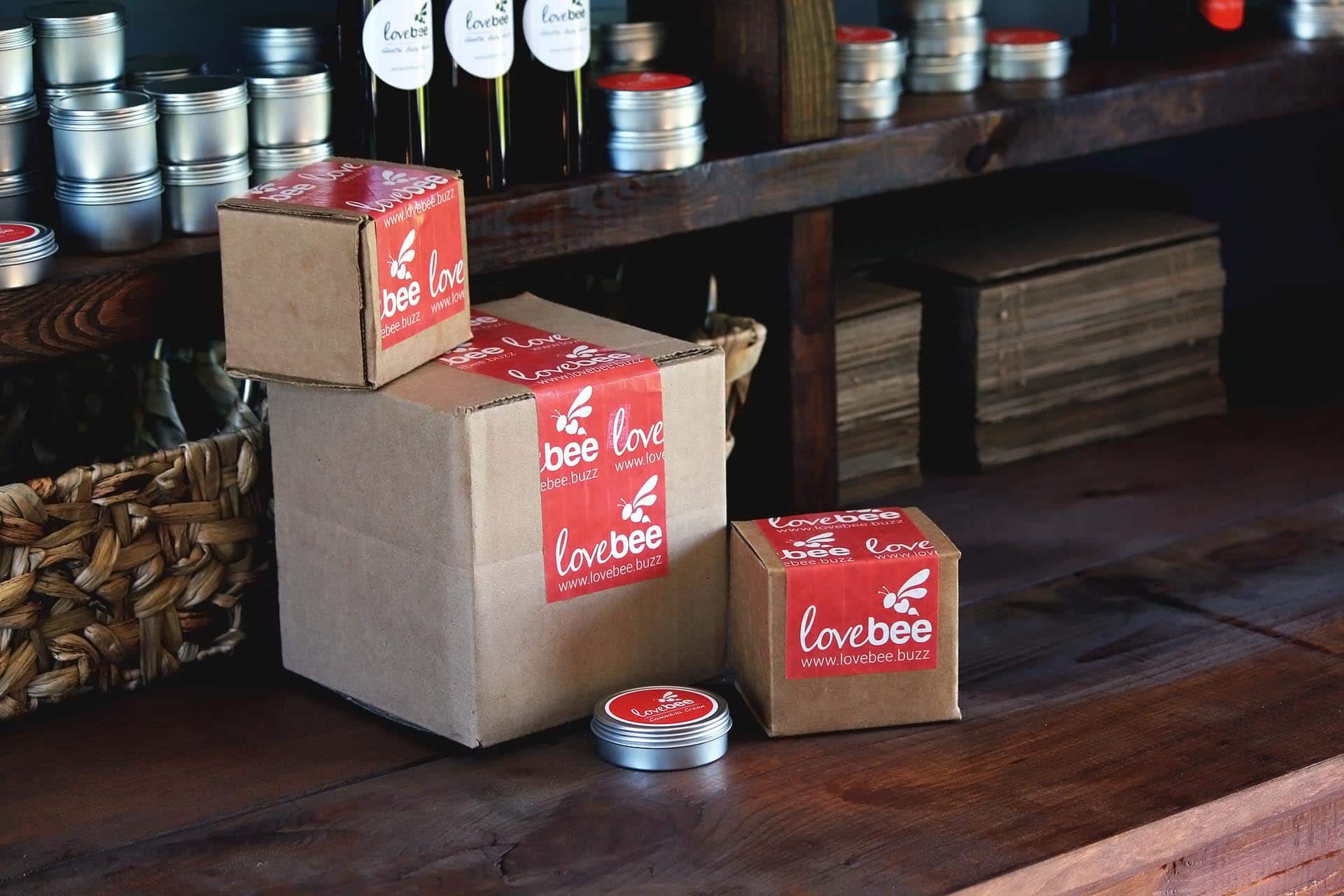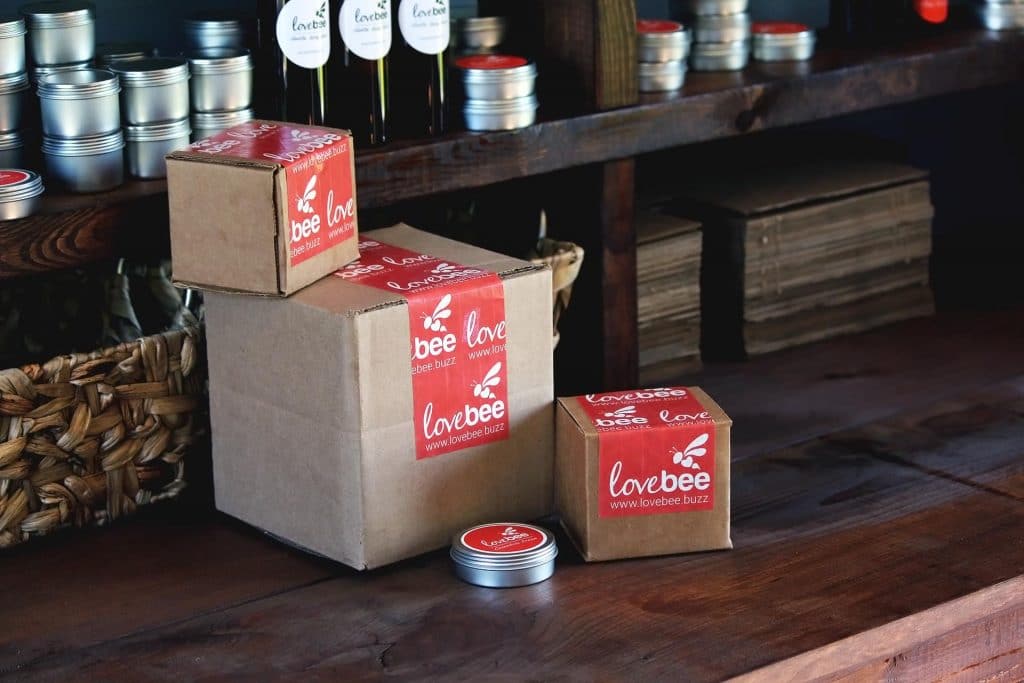 Total Shipping Time
In most cases, order processing will be from 3 – 5 days (though can be faster). As we are located in Canada, shipping will be the quickest within Canada, which also tends to be 3 – 5 days depending on how far away you are from Ontario.
Total shipping time will vary based on a few variables:
Order processing (freshly creating your product(s) as ordered.
Order quantity
Destination
Order time (after hours, weekends, holidays etc.)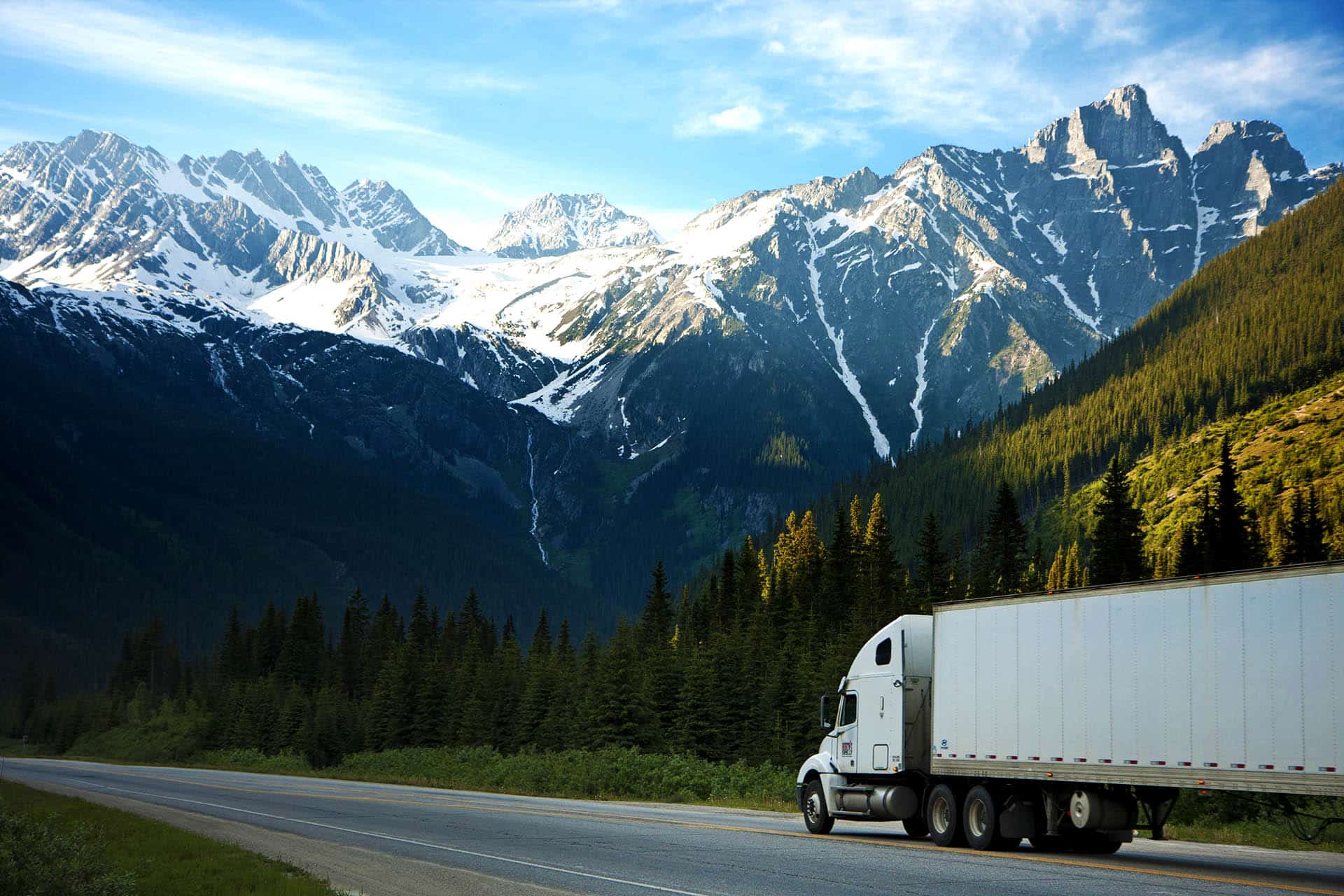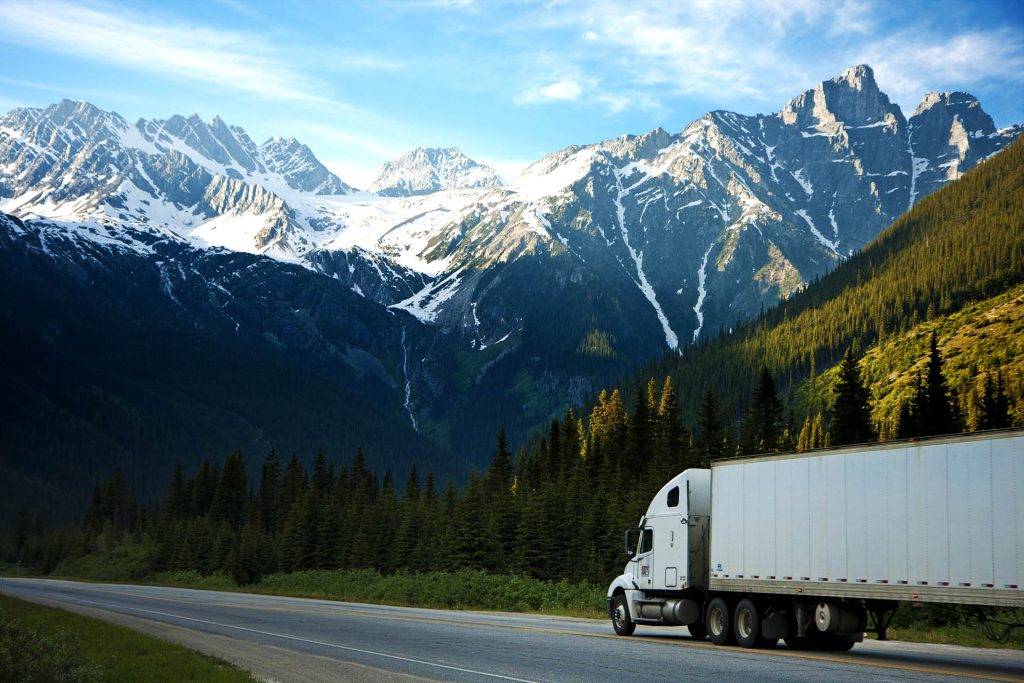 Shipping Rates
All Lovebee products are shipped at the lowest price possible — in other words, we don't mark up shipping for profit, we only charge what is costs us to actually ship goods to you!
---
NEW: Free local dropoff area expanded until fall
Local shipping (Ridgeway, Stevensville & Fort Erie): FREE DROP OFF

Orders on or over $75 FREE in North America
---
Canada:
Ontario: $4.99 (flat rate)
Quebec & Manitoba: $6.99 (flat rate)
Saskatchewan, New Brunswick, PEI, Nova Scotia & Newfoundland: $7.99 (flat rate)
Alberta & British Columbia: $8.99 (flat rate)
Nunavut, Yukon & NWT: $9.99 (flat rate)
---
United States
---
Mexico