Your special date is set, the wedding planning is well under way, and now it's time to search for beautiful, unique wedding favours that will be both affordable and memorable for your guests.
Wedding favours are a wonderful way to thank guests for sharing in your most special day, and with our exciting selection of unique all-natural products, choosing Lovebee will delight your guests while offering you great savings!
Keep reading below and explore why Lovebee's customizable products have become a popular choice for next level wedding favours in Canada!
A natural gift that reflects your style and personality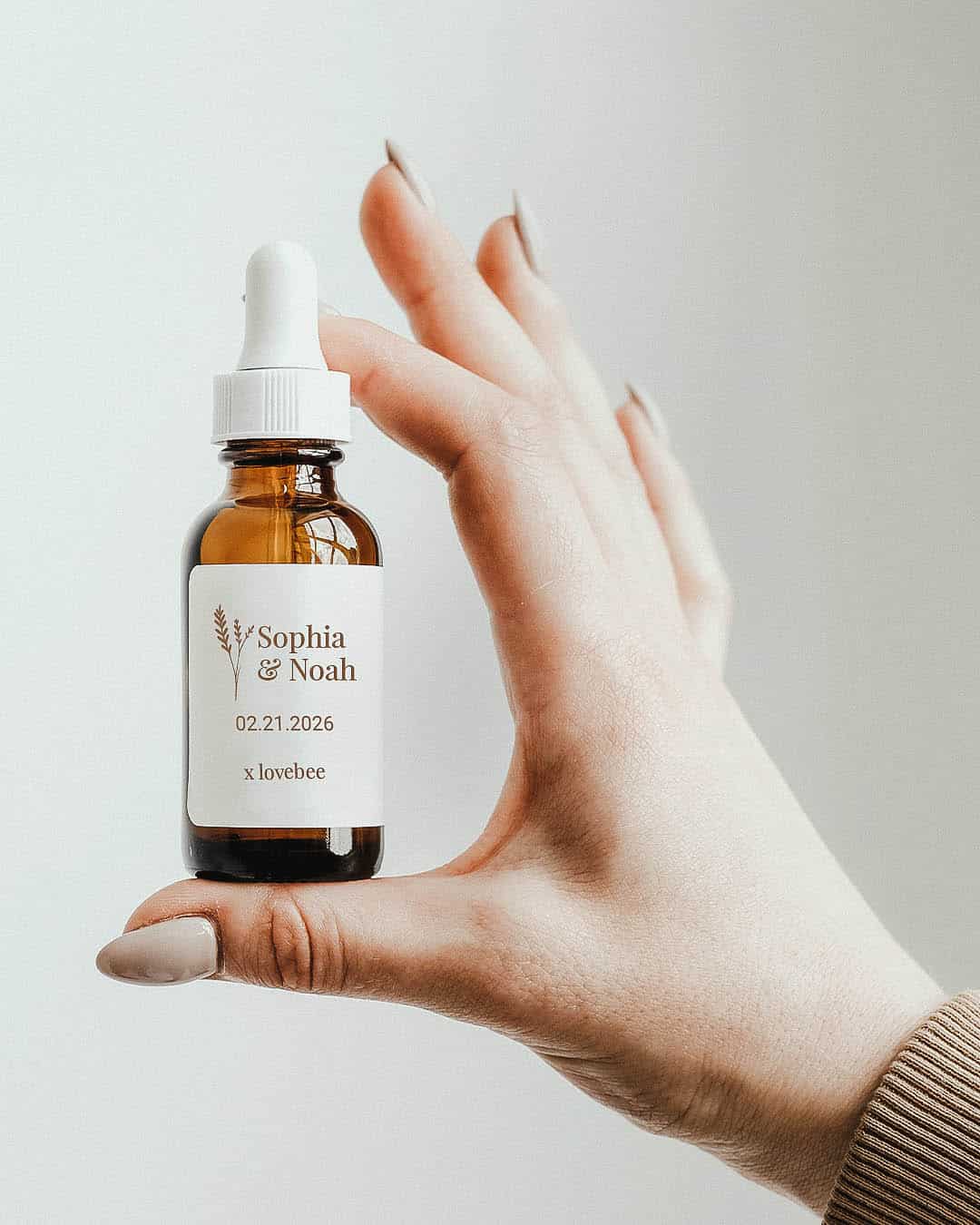 Your wedding day is a reflection of your unique style and personality, and the gifts you give should be too! We're here to help make that become a reality.
Lovebee's wedding favours are not only customizable, but each product is made with premium natural organic ingredients — designed to be both beautiful and functional.
Guests will appreciate the thought and care that went into choosing a gift that is not only good looking, but also good for them too!
Lovebee's wedding favours are made with natural ingredients, which means they are free from harmful synthetic chemicals and fragrances. This is an important consideration for couples who want to provide their guests with a gift that is safe and healthy. In addition, natural products are gentle on the skin, and guests with sensitive skin can use the products worry-free
With Lovebee's wedding favours, you can be sure that your guests will leave with a gift that they will appreciate and remember long after the wedding is over.
How it works: Customize with ease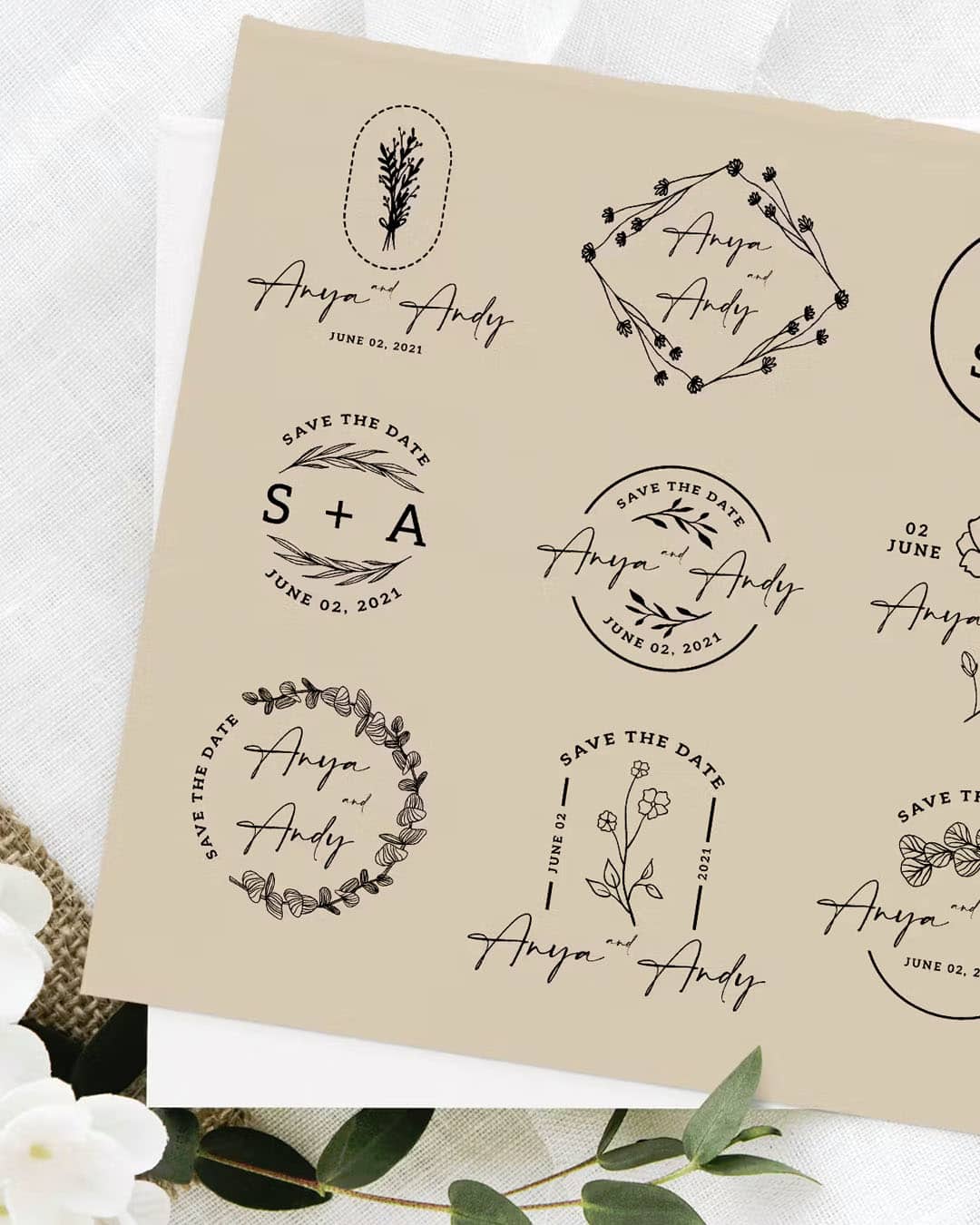 Whether you choose to match your wedding colours, include a special message, or add artwork, we'll help to make the customization process easy.
Each product we offer can be created with a fully customized label and exterior packaging if you desire.
Labels can have custom text, styles and colours, while boxes can also feature customized text that's stamped, labeled, or printed.
Getting started with Lovebee's customizable wedding favours is easy. First, simply browse our online store to choose the products you would like to have customized. Then, contact us online to get started!
While you may choose to send us pre-made designs if you have them, no design skills are necessary to customize our products. Our design services are included, and we'll help you with all the details. You'll also be able to view a digital proof before finalizing on any order.
Most popular wedding favours
Three of our most popular wedding favours are our natural lip balms, essential oil roll ons, and body oils. Each of these products are made with high-quality natural organic ingredients.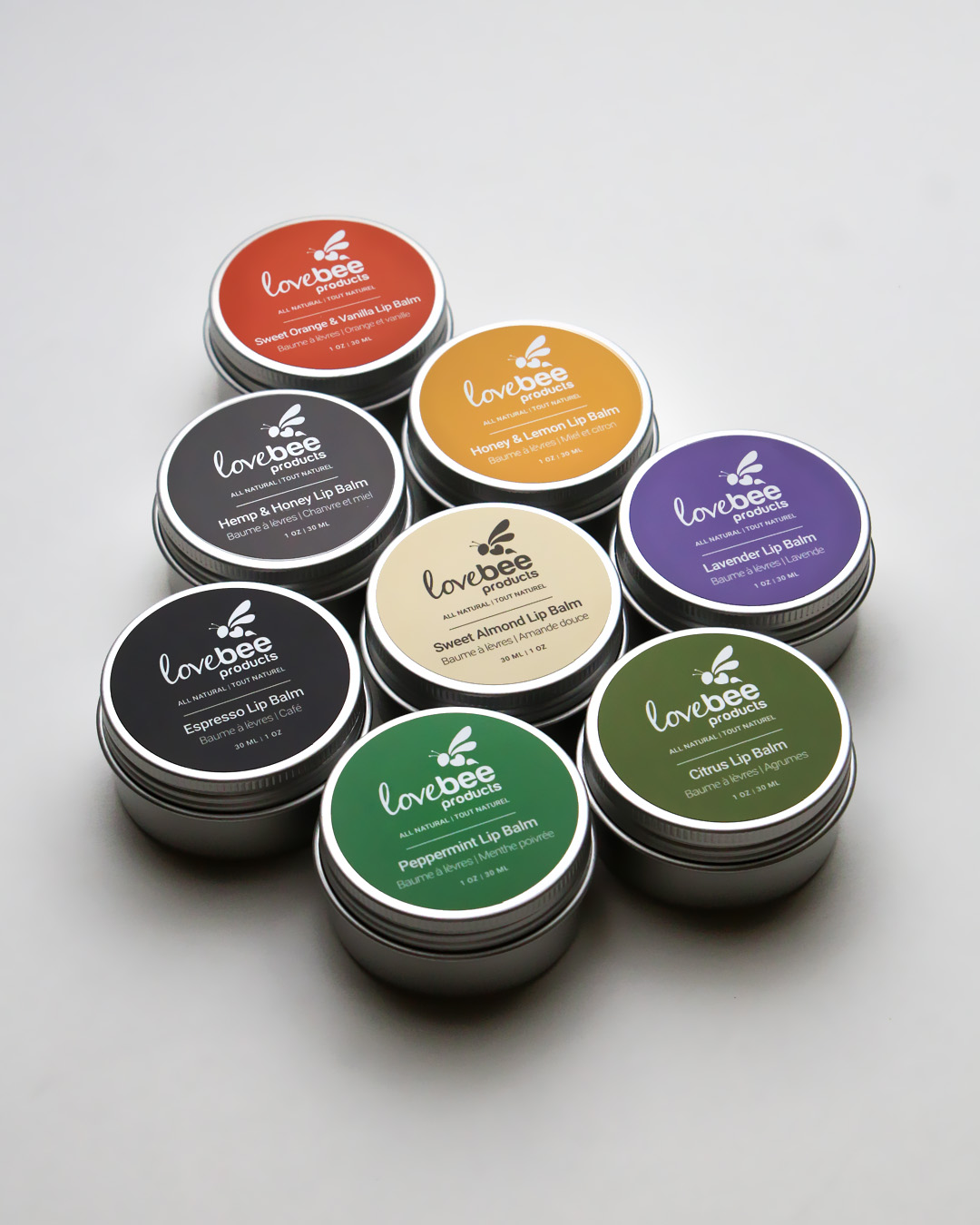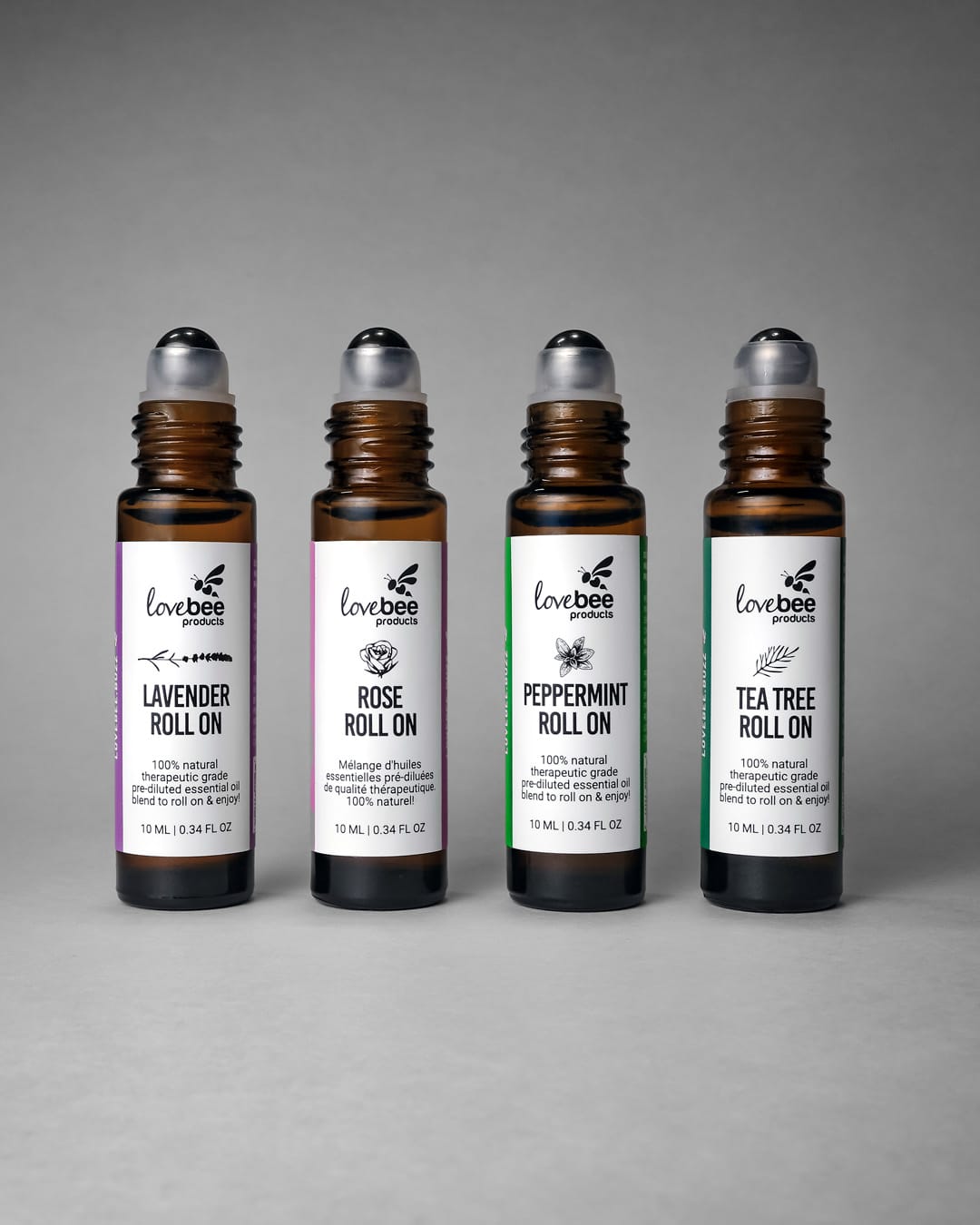 Perhaps the most popular, our natural lip balms have been a steady wedding favour hit! Made with a blend of natural ingredients like beeswax, shea butter, mango butter and essential oils (ingredients vary depending on type) they are perfect for keeping lips hydrated and smooth. Lip balms are available in a variety of flavours, including sweet orange and vanilla, lavender, peppermint, citrus, sweet almond, honey and lemon, hemp and honey, espresso and hot cocoa. They are sure to please any guest and are great for both adults of all ages and children.
What customers are saying about our lip balms:
★★★★★ "I purchased lip balms for gifts and bought one for myself. I love everything about it. It makes my lips feel so very hydrated and soft. I bought the hot cocoa and I can see why it's been sold out. It's beautiful! And it's a very generous amount. You won't be disappointed."

— Samantha S.
Our essential oil roll ons are another favourite among our customers. These wonderfully fragrant roll-ons are made with a blend of essential oils and natural carrier oils, and come in a variety of natural scents, including lavender, rose, peppermint, and tea tree. Lovebee's roll ons are ideal for moisturizing the skin while promoting relaxation with their wonderful smelling ingredients with known health boosting benefits. You can simply use them as natural perfumes or roll them on pressure points like the temples for their additional benefits.
Lastly, our body oils are a luxurious and indulgent wedding favour that guests will appreciate. Made with an wonderfully crafted blend of moisturizing oils, our body oils are excellent hydration and nourishment for the skin. They are available in both lavender and rose geranium, and like all products can be customized with a label that matches your wedding theme.
Our course, these are just a few our popular products to get you started! Make sure to visit our shop for all product options.
Affordable wedding favours in Canada & free quote
Weddings can certainly be expensive, and we understand the importance of sticking to a budget. That's why Lovebee's customizable wedding favours are offered at discounted bulk pricing making them affordable for couples on any budget. Also with our tiered pricing, the more you order the more you'll save!
Plus, by choosing to customize an existing Lovebee product, you save a great deal compared to the cost of creating a completely new product from scratch.
Need an accurate quote? Of course! Once we discuss your quantities, options, turnaround time and other wishes, we will send you a free detailed no hassle quote.
Supporting a Canadian business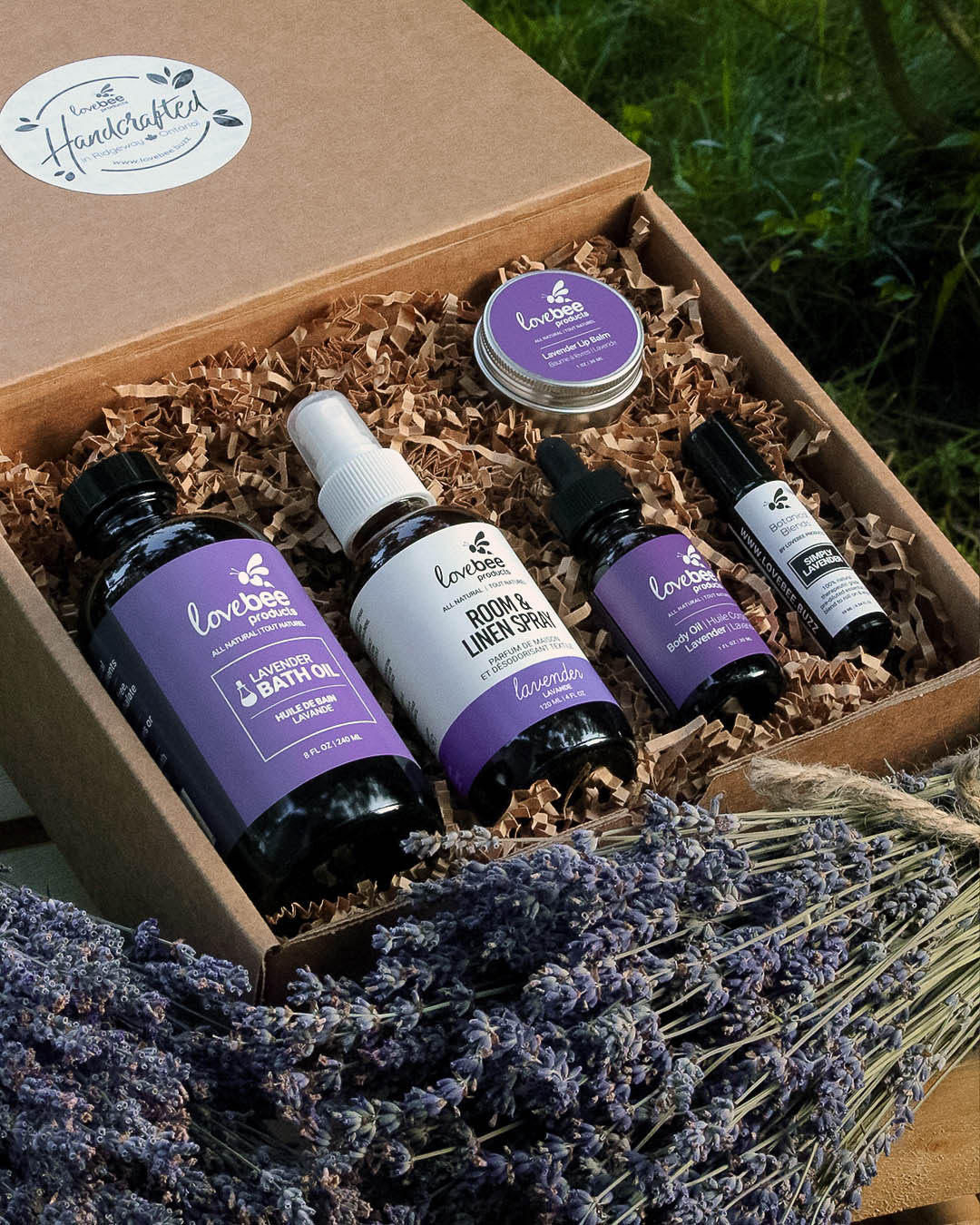 When you choose Lovebee for your wedding favours, you're not only getting unique and affordable products, but you're also supporting a Canadian business that is committed to using natural ingredients and sustainable practices. By choosing Lovebee, couples can feel good about their purchase and the impact it has on the environment. All our products are handcrafted with care and attention to detail, right here in the Niagara region of Canada.
We know about Love. It's in our name after all!
Your wedding day is a special day that should be remembered for years to come. By choosing Lovebee's customizable wedding favours, you can create a unique and memorable experience your guests will love, without breaking the bank.
With customization options, high-quality natural ingredients, and affordable pricing, Lovebee's wedding favours are an excellent choice for any couple looking for a memorable and sustainable wedding favour option.
Don't waste any more time, contact us today and let's talk about your beautiful wedding favours made in Canada!